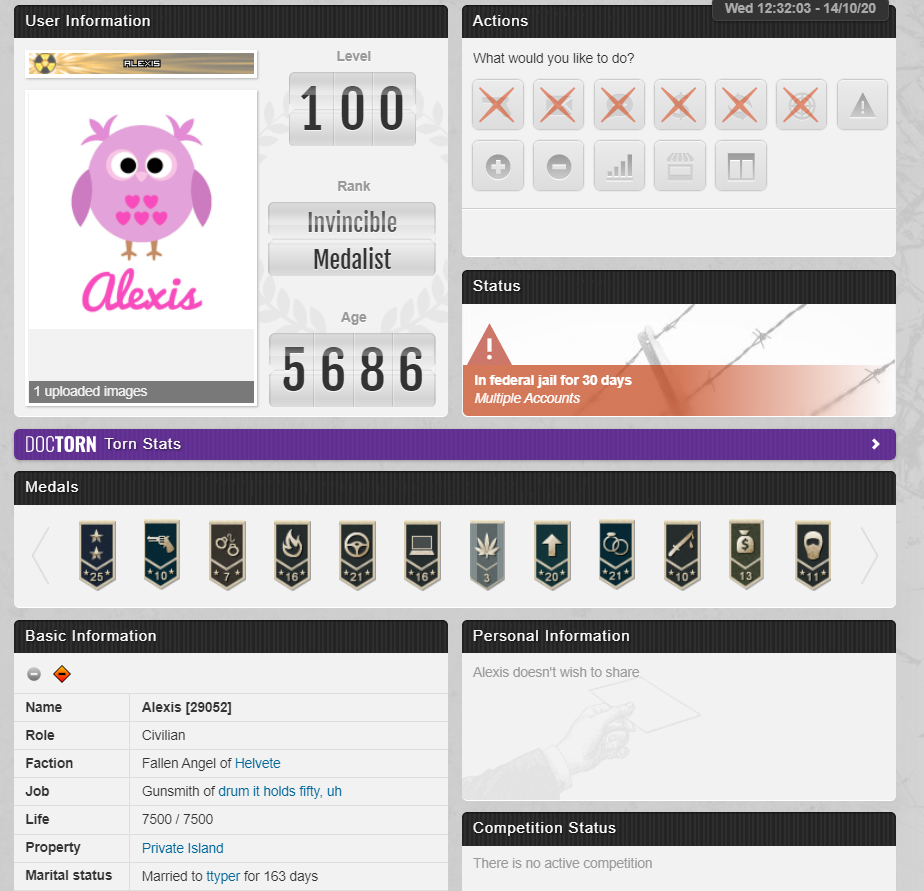 Just baffled how a
Lvl 100, 100b+ NW and a player in a HoF faction
gets caught with multis and only gets a wristslap for 30 days....
Link to
Account
.
Pops just said hes a repeat cheater too. First ban was 7 days.... now 30d. Hes 5k + days and knows exactly what he's doing. The fact that hes not in perma fed is BEYOND ME.
1st offence thread: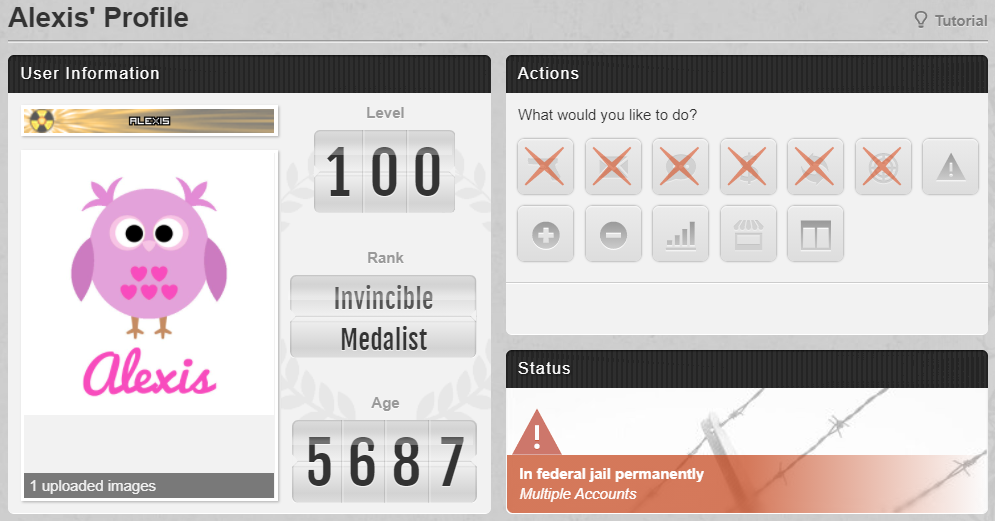 Perma Fed Now- Thanks Bogie :)
HvR-LusT disliked your thread
R*/HV Cheater Alexis fedded for 30
days


Oh look, I found another multi!