Illuminati
Truths of the Secret Society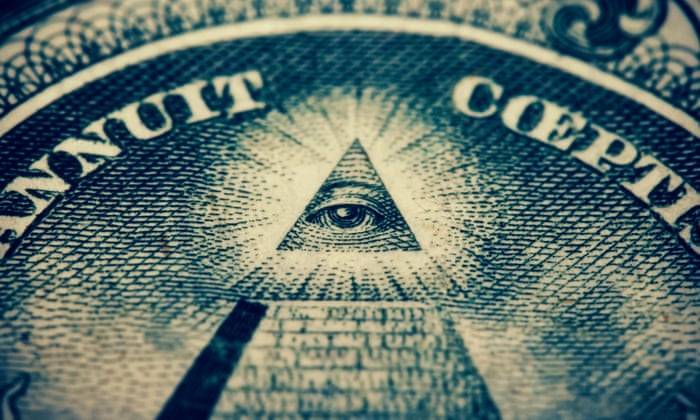 W
ho is Illuminati?
Illuminati is a Secret Society Founded
May 1st, 1776 by Adam Weishaupt.
Although the Secret Society is as old as the 18th Century, in the modern day, people know little of what Illuminati does or stands for... However, more and more people are becoming confused with the Society over Conspiracy Theories.
H
ow many people are in Illuminati?
I do NOT know how many people are in Illuminati, but I'd guess near the millions. However, there are two kinds of Illuminati... There's the
Celebrity Illuminati
that takes advantage of the Popular Subject for Fame. And there is the
Real Illuminati
that have a very helpful purpose.
I
s there Proof Illuminati still exists?
I am NOT in the Illuminati. I am a Schizophrenic that used to believe in the Conspiracy... Eight years ago, I was in the Mental Hospital for the third time, and while I was making friends with a guy on my unit, I noticed his room mate studying
"Angels and Demons".
As I looked closer I saw that he had hung a
Golden Medallion
on a
Black Rope
chain which seemed to be directly related to the Illuminati... I was right.
W
hy do they hide in the Shadows... Nothing that Secret is Good.
The Illuminati have a lot of
Enemies
that believe in the
Conspiracy Theory
so much, they'd be willing to kill someone over it (Some of them), Not only that, but their
True Purpose
has its own
Enemies.
W
hat is their True Purpose?
This is the reason I picked this section of the
Forum
for an
Illuminati Post.
The
Illuminati
are a
Religious
group in a lot of ways. They are
Librarians
in other ways. They
Learn
and
Teach
. But the
Biggest Job
the
Illuminati
does is a
Spiritual Job.
Their are many
Enemies
to
God
and
Mankind
on the face of the
Earth.
In the
Afterlife
, the
Devil DOES Exist.
Many millions of ghosts follow these
Devils.
Some of these
Devils
have created
Spiritual Monsters.
The
Illuminati
fights to
Illuminate the Dark with Light.
They use
Light Energy.
H
ow do you know this?


As I have said, I knew someone that had an Illuminati Medallion... When I asked more about it, he said he had found it in his Father's Drawer. I had asked him if he could let me talk with his Father... Like I said, I was mentally ill at the time, and of course, he had said No.
But he was the Proof that it wasn't just a Conspiracy Theory.
Several years later, I had found a Token of Initiation at my Table... I had a small glimmer of Hope that I would be Initiated, but life got Dark...
One night, Evil Spirits were attacking my home and I prayed in the name of Illuminati.
The Real Ones... Not the Conspiracy.
Within Seconds I felt a surge of Warmth and Hope enter the room like a Cooling Fan in the Summer.

H
ow do I know you're not Crazy Now?
You Don't
H
ow do I join the Illuminati?

In order to Join the Illuminati you need to be recruited... It's a very Spiritual Job... No matter who you are... Out of everyone you know in YOUR World, I can almost Guarantee someone their is in Illuminati... Secretly. Not all of them are Rich and Famous... Many are working Citizens.

I
s there anything else I should Know?

Unfortunately, that's all I know... BUT... Like I said, 1 in every 30 People is in Illuminati... So, if you're in Illuminati and you're reading this, contact me Privately. I would Like to Be Initiated.