Well another year has passed and Elimination has completed (so it's a lil late). My amazing team Se(a)men came through with a massive load of attacks. They were relentless in their pursuit of their goals.
Goal One: Play with honor: CHECK. We went through the event, no stories, no backstabs, just pound out attacks, and do the best we could
Goal Two: Get "Daddy Stretchy" all of the tickets. CHECK! CHECK!
Goal Three: WIN CHECK CHECK CHECK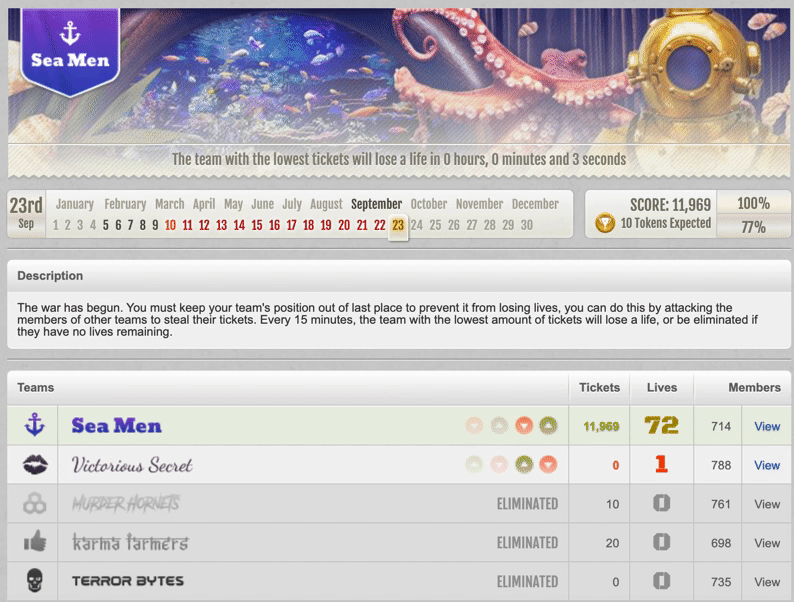 As with tradition now, part of that deal is that I get in theme and do a photoshoot, this year, with difficulty of dipping myself into some overly saline solutions, I had to go with more of a prop gag. I salute each and every Se(a)men, you found hard and proud, you have my respect and my appreciation for all the work you did.